As someone who cares about his appearance, you are always on the lookout for the latest style tips for men. You take pride in looking and feeling your best, and inner health and outer personality matter to you. Some of the best style tips for men are the simplest, and we've compiled the six best tips that will help you express yourself during the winter season.
1. Invest In A Fitted Suit
When it comes to fashion rules for men, wearing a properly fitted suit is one of the oldest in the book. Loose suits might be great for some occasions, but men's fashion over the last few decades has evolved to incorporate pieces that can compliment your natural, fit shape. If you've been putting in hours at the gym recently, don't be afraid to show off all of your hard work with a timeless, fitted suit that will be perfect for all your more formal occasions. Investing in a fitted suit that is made with quality materials will help you make a major improvement to your winter style.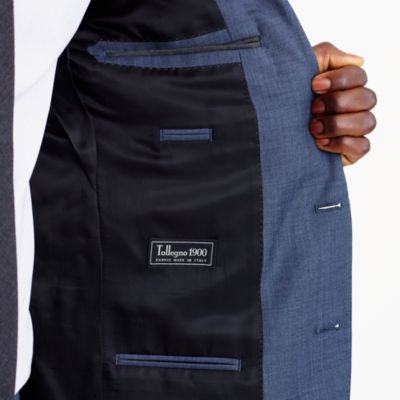 2. Wear Accessories That Compliment Your Personality
When you think of style tips for men, accessories might not come to mind. Women have their handbags and their jewelry, but men don't have as many known options. Luckily, things have changed as the years have gone on, and one of the best fashion rules for men is including accessories that compliment your unique personality. If you are more of a work hard, play hard business magnate, a high-quality watch might be just what you need to show off your personal style. Or, if you are more relaxed and prefer loose shirts and yoga mats to suits and ties, try wearing a braided leather bracelet or two to exude that chilled hippie vibe.
3. Experiment With Color
One of the best style tips for men is one that rings true for women as well: experiment with color! Men have the unfortunate habit of getting caught up in a sea of dark blues, greys, browns, and blacks. There are so many colors in the rainbow, so why not include them in your wardrobe this winter to cheer things up. While lighter colors like pinks and pastel purples may not be for you, try adding varying shades of greens, reds, and yellows into your closet instead. This is one of the easiest style tips for men and will be a great way to transition your wardrobe between the seasons.
4. Play Around With Patterns
While having loads of color in your closet is already an improvement in your style game, including clothes with different patterns will be an even bolder step. Stripes and checkered patterns are standard in men's clothing, so try to stay away from those and try something different like multi-toned stripes, interesting graphics, and small polka dots. In terms of style tips for men in their 20s, playing with pattern is one of the best ways to exude confidence and show the world you are not afraid of being bold.
5. Don't Be Afraid To Change It Up
You've got the fitted suit, you have the unique accessories, and you've incorporated plenty of colorful, patterned clothes in your new wardrobe. An old piece of advice among the many style tips for men is don't be afraid to change it up! If you find yourself falling into a routine of wearing trouser pants, try wearing shorts one day. Or, if you tend to favor button-down shirts, don't hesitate to step out of your comfort zone and try on some loose fitting graphic tees. The worst thing you could do for your style is keep it monotonous!
6. Revamp Your Hairstyle
Revamping your wardrobe and accessories can have major improvements in your overall style, but revamping your hairstyle will make an even bigger difference. If you've been rocking a longer, messy do, try getting a short, refined cut to show off the business side of your personality.
For those who've been sick of short hair or hair that seems to be fading with time, it may be worth looking into hair restoration options before finding a hairstyle that is truly unique. Hair restoration these days can be quick and painless, and restoring your natural hair will be the perfect way to jumpstart your confidence and compliment your style this winter.
Number One In Style Tips For Men
The most important style tip this winter is confidence. Without that, your brand new clothes and accessories won't have the desired effect. How do you get natural confidence? Take care of the skin you're in. Look after your body – eat right, exercise, proper grooming – and feel the difference from the inside.
Then, you can perfect your external self, using these six style tips to your advantage so you nail your look at that next party.
Resources
Gain Confidence with Professional Hair Restoration
Upgrade Your Style: 25 Easy Tips for Men
Author Bio
Jason Townsend | Health & Wellness Writer
Jason is a health writer for the Beverly Hills Rejuvenation Center and a minimalist lifestyle designer with a focus on personal health and wellness. He is a Personal Trainer and an advocate for naturopathic and holistic healing therapies that create an exceptional quality of life.
Social Media
Facebook: http://www.facebook.com/beverlyhillsrejuvenationcenter
Twitter: https://twitter.com/BHREJUVCENTER
Instagram: https://www.instagram.com/beverlyhillsrejuvenationcenter/
LinkedIn: www.linkedin.com/in/jasontownsend86