The 2016 Southern Laced Literary and Theatre Award was created to honor a Director, Actor or Writer who has inspired and influenced communities through the field of arts. Today, we are happy to introduce you to our first recipient, Felicia Brookins.
Felicia Brookins is the wife of Minister Jason Brookins and mother of a phenomenal son, Phillip J. Brookins. She attends Christ Covenant Church International. She will soon debut her first Christian Fiction Novel, Sister Nadeen's WAYS, which will be a trilogy for all of her fans.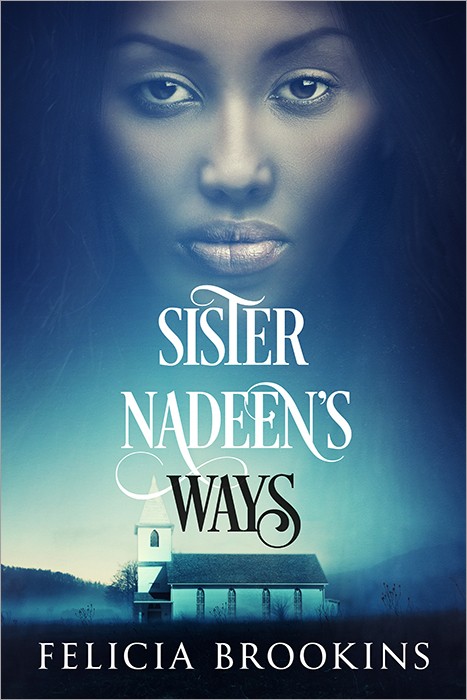 Felicia is Founder of the Literary Facebook Group, Inspired Resources Writer's Club, which offers advice on publishing, marketing, branding and social media options for aspiring writers. She also founded the literary touring event, WriteTheVision-Writer's Conference which has toured in Mississippi, Georgia, and Tennessee currently. The literary tour host experts in the areas of book publishing, marketing, social media, entrepreneurship and other fields to promote literary work and be successful.
Felicia currently serves as the National Director of Communications for Zeta Phi Beta Sorority, Incorporated, Alpha Delta Zeta Chapter in Jackson, MS. She is also a member of the National Coalition of 100 Black Women-Central MS Chapter.
Felicia is available for speaking opportunities and can be contacted at :
Email: authorfeliciabrookins@gmail.com
Facebook Username: @Sis.Nadeen
Author Page: Tandemlightpress.com/feliciabrookins.html
Twitter: @writethevisio10
---
Sister Nadeen's WAYS

By Felicia Brookins

BOOK EXCERPT

When the door bell rang, Patsy knew, she just knew, it was him! Nadeen went to the door. Ann and Patsy went behind her . When she opened the door there was a police officer and Kenny was with him. His name was Mr. Butler. Mr. Butler lived in their neighborhood. He was a nice guy, married with twins, a girl and a boy. Patsy sometimes saw them outside playing in the yard. When Nadeen opened the security door, he tipped his hat and said " Mrs. Simmons. I decided to bring your husband home instead of lock him up. I found him inside a warehouse downtown. Looks like some others had been there with him. He was pretty strung out. I found his wallet, empty of course, but it had his ID in it. I thought I recognized him so I decided to give him a break this time." He said. " He asked me to take him to Pastor Mack but I thought it best he sleep this off before going to see the Pastor."

" Thank you officer Butler. I appreciate it so much. Me and the girls were so worried about him." She said sweetly. He smiled, " Mr. Simmons you got yourself a real sweet, Christian wife here. You need to get off that stuff and leave those dead beat friends of yours alone." He said. " Sweet as pie officer. Sweet as pie." Kenny said, as he walked past the officer and Nadeen. " Hey babies." He said to Patsy, Ann and Josie as he walked by. " I messed up. I know. I never should have went with Jerome. I'm sorry girls. I let him convince me to take one drink with him and the next thing you know I'm looking up at a police officer. He must have put something in that beer. I only had two. I think." He said as he went down the hall and closed his door. Nadeen closed the front door and walked past them .

Instantly, a familiar sick feeling formed in the pit of Patsy's stomach. The spirit of Fear paralyzed Patsy so bad she couldn't move. She felt tears coming up in her eyes. She wanted to run but her feet would not move. She wanted to run out the door and get officer Butler. She wanted to beg him to please come back. Come back and help her daddy cause he wasn't going to help himself. Come back and protect them because Nadeen wasn't the angel she seemed, but she couldn't move. Ann looked at her and said she was going to go on the back porch. She took Josie with her.

A few minutes later Patsy heard Nadeen come out of her room. She heard cussing as she went to the back. God . Please let Kenny have that door locked. She thought to herself..