While some of us are desperately searching for love in all of the wrong places to reach our relationship goals and even trying to meet people online, others are shocked by the new situation regarding one of the biggest power couples in the world – Jay-Z and Beyoncé.
We all remember that video of Solange Knowles', Beyoncé's sister, went into a rampage and attacked Jay-Z in an elevator, right? Rumor had it – way back then – that this incident was the result of the rapper's infidelity towards Beyoncé. Now, however, it seems like the rumors were true the whole time.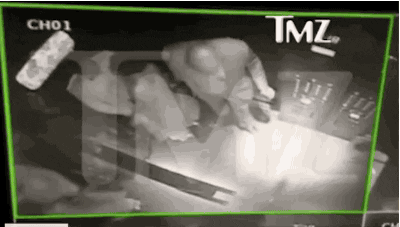 It's not like we'd expect someone to confess he had extramarital activities via a music album, but that's exactly what the music mogul did. Jay-Z's 13th studio album titles "4:44," which was released on June 30th, addressed his infidelity and apologized for cheating on his wife.
Can it be More Obvious?
Jay-Z's confession is as obvious as it can get. Matter of fact, it can be found in the very first track, "Kill Jay-Z," where he talked about the 2014 elevator incident.
The lyrics say: "You egged Solange on, knowin' all along all you had to say you was wrong." Even Beyoncé herself mentioned this event in her Lemonade album, on the "Flawless" track, singing: "Of course sometimes shit go down, when it's a billion dollars on an elevator."
Furthermore, he also mentions this: "You almost went Eric Benét, let the baddest girl in the world get away." Here, Jay-Z compares himself to Eric Benét, Halle Berry's ex-husband, who cheated on his actress wife some years back. You would say that this would be enough to point out the truth, but there's more.
Completely Exposed
While "Kill Jay-Z" sets the tone for the whole album, it's the titular track "4:44" that goes deeper into the issue.
The lyrics go something like this: "And if my children knew / I don't even know what I would do / If they ain't look at me the same / I would probably die with all the shame. You did what with who?' / What good is a ménage à trois when you have a soulmate? / 'You risked that for Blue? I never wanted another woman to know / Something about me that you didn't know."
Then, Jay-Z talks about how his kids impacted his life in terms of marriage and maturity: "I apologize, often womanize / Took for my child to be born / See through a woman's eyes / Took for these natural twins to believe in miracles / Took me too long for this song / I don't deserve you."
On the "Family Feud" track, the rapper referenced Beyoncé's "Sorry" song by singing: "I'll f*** up a good thing if you let me / Let me alone, Becky! / A man who don't take care of his family can't be rich."
As it happens, the listed co-writer for this track is none other but Beyoncé herself, which would indicate that the couple has at least began working on repairing their relationship.
Naturally, pretty much everyone who doesn't live under a rock is freaking out over this new development, mostly because there have been multiple indications that Jay-Z actually did cheat on Bey, but nobody really wanted to see it. Seems like we can't avoid the truth anymore, folks.
GIF: SOURCE